LUMINIC - Festival de Fotografia de Sant Cugat

Group exhibition
Galeria Blanca
03.06.2023 > 16.07.2023






Poster Mostra

Group exhibition
Clube Oriental de Lisboa
20.05.2023







IPCI

Emergentes o que é ? - Conversas







Futures member 2023

Selected by Bienal Fotografia do Porto
Ci.clo Platform



FUTURES is a Europe-based photography platform bringing together the global photography community to support and nurture the professional development of emerging artists across the world. Since 2017, it aims to add long term value in empowering early and mid-career photographers – launching initiatives to promote their work and granting them access to an unprecedented network of professionals, markets and audiences.
Every year, the Futures members nominate a group of artists to join the platform. By bringing together a wealth of resources and curatorial expertise, each talent selected by the members gains access to an unprecedented network of professionals, markets and audiences. The platform aims to stimulate the photographic economy from the bottom up by expanding the market. Being selected within Futures is a proof of quality of the artists and increases their commercial opportunities.
Futures organizes a series of events across Europe within each of its member countries, online activities to professional and artistic development, and collaboration between art professional and our talents. Every year, they are all brought together at the Futures main event in the second semester. In this annual event, Futures offers workshops, portfolio reviews, coaching sessions, exhibitions and more.



"Death in the family"
Book

Mechanical soft Press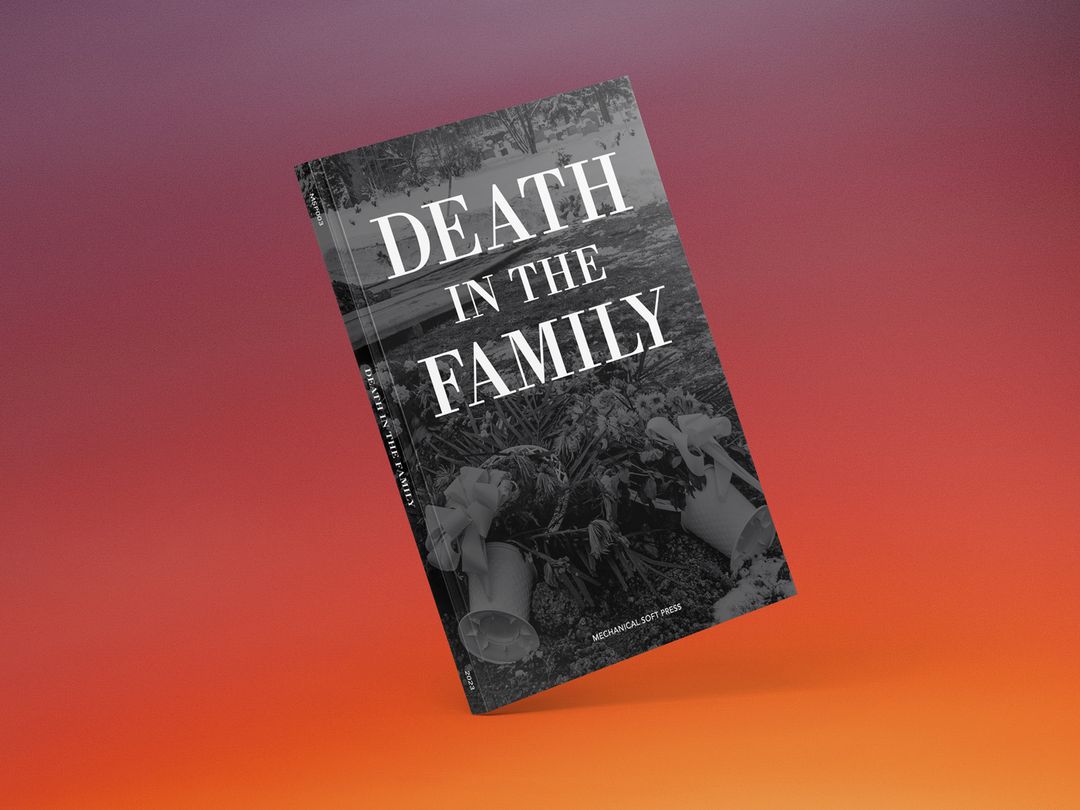 "And the shape of things disappeared for a while"
IG

See:zeen
See-zeen is an independent online magazine curating contemporary photography by international emerging artists. Our aim is to open up and cultivate a dialogue between artist and viewer while highlighting the importance of a diverse global community with multiple ways of storytelling. We seek to discover, share and inspire. see-zeen is founded by independent photography lovers based in NYC and Berlin, who share the same pulse for photographic art. We are photographers, artists, editors, educators, producers, art directors, who have lived and traveled across the globe.





"And the shape of things disappeared for a while"
Print Magazine

AZAR Nº4






"Nature's way"
Online group exhibition

Patience Gallery
Patience Gallery is an online gallery set up by the artist Georgia Watkins in 2022. It is a platform that allows for the exhibition of artwork as well as a showcase of written work. Still in its early stages, the Gallery aims to carry out 'curatorial experiments' to explore innovative ideas about what the gallery context is and how it can use art to create a dialogue around subjects. It is a community for both artists and art lovers to start conversations about artwork in an accessible context.






Transference Magazine
Online Publication

Feature
Transference Magazine is an online outlet and research platform with a focus on contemporary art and photography.





Fresh Eyes 2022
Book presentation

Haute Photographie Rotterdam 2023

08.02.2023 > 12.02.2023 - Keilestraat 9, 3029 BP Rotterdam, Netherlands




PhMUSEUM - Story of the Week
Online Publication

PhMUSEUM
PhMuseum is a curated platform dedicated to contemporary photography. Since 2012 we have been focused to find innovative ways to display photography, engage, educate, and connect. Thanks to this approach we have been pioneering online exhibition, with the first one launched in 2013, and online education, launched in 2017.





"Volume 1, Issue 2, Winter 2023: individual transformation through the arts"
Publication

Transformative Power of Art Journal
An international, peer-reviewed, multi-media, academic journal. A certified Nonprofit Organization. No fees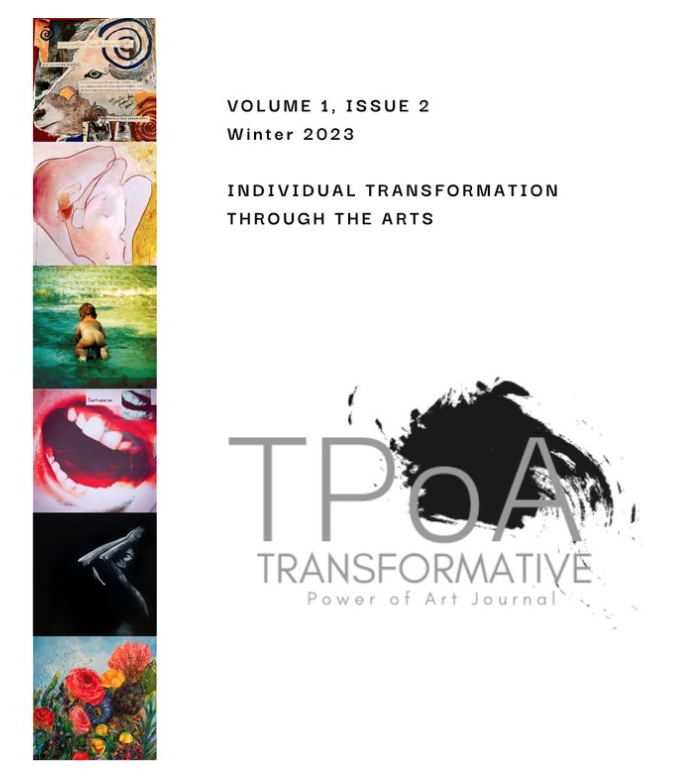 "Cinco anos de fotolivros"
Group Exhibition

IPCI

17.12.2022 > 13.01.2023
"Cinco anos de fotolivros" is a selection of the dummys created in the Photobook Discipline at IPCI - Institute of Cultural Production and Image of Porto and Lisbon, seven classes where 100 artists have already passed through. This exhibition includes 27 mockups, aiming to give visibility to the diversity of projects, covering all photographic genres and extending through numerous visual grammars, giving voice to the narratives of each artist.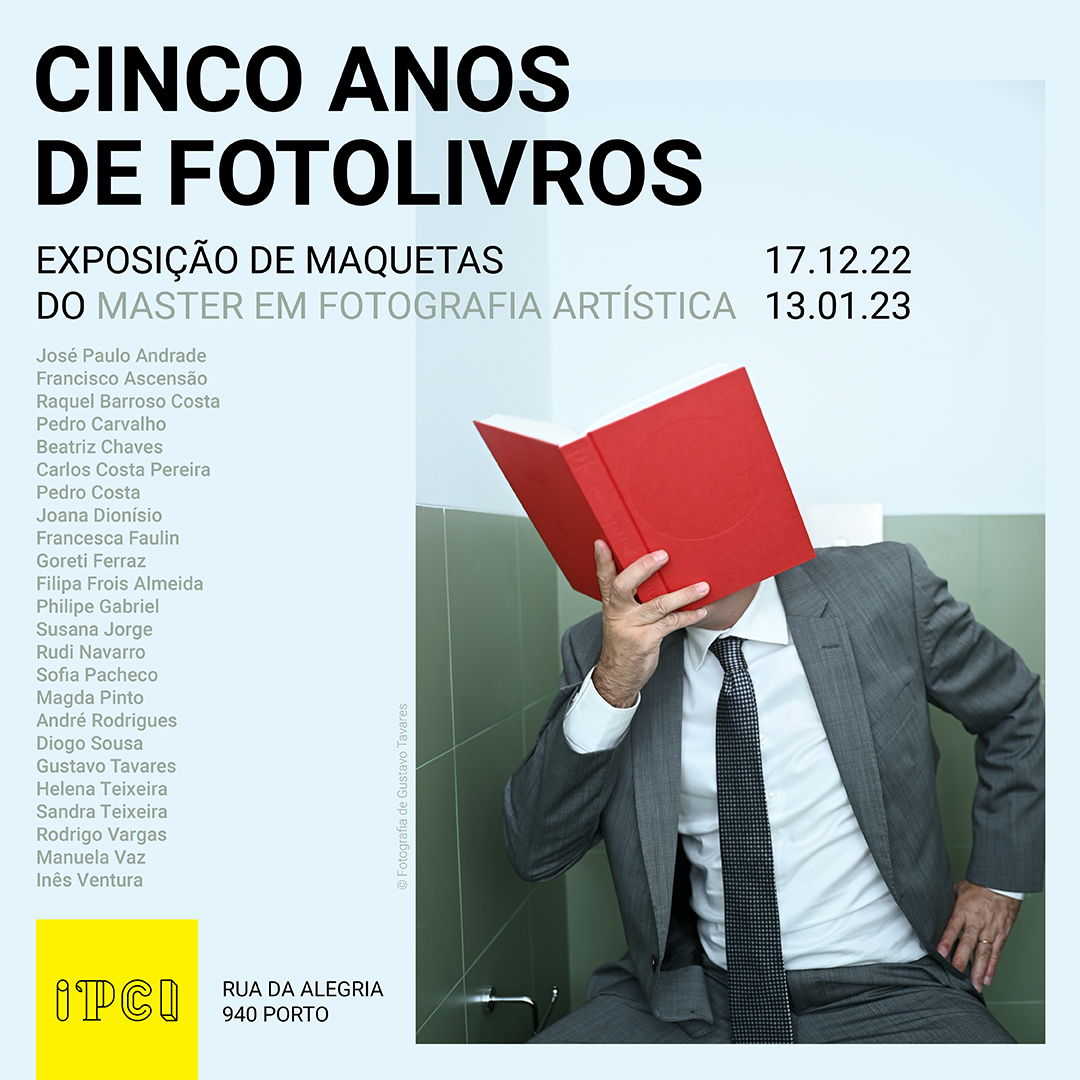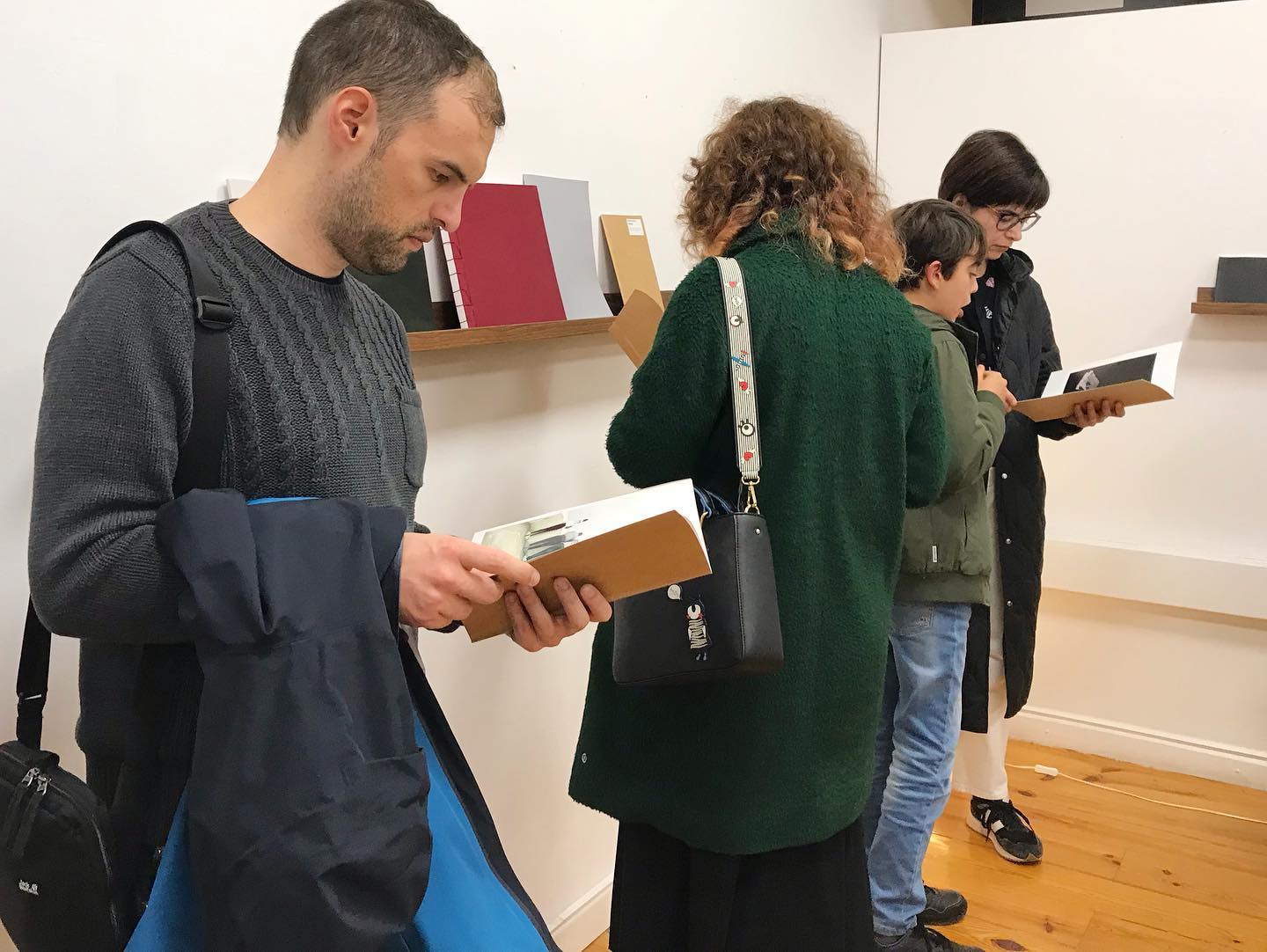 Publication
Guest Artist

Time Silence Photography, Fall 2022






And the shape of things disappeared for a while - Dummy

Lisbon's photobook fair 12th

Arquivo municipal de Lisboa
25.11.2022 > 27.11.2022





Publication
Book launch: 05.11.2022 - Librairie Les Parleuses, Nice

B.A.T. nº05, Super Issue Éditions, Limited Edtion of 120, 2022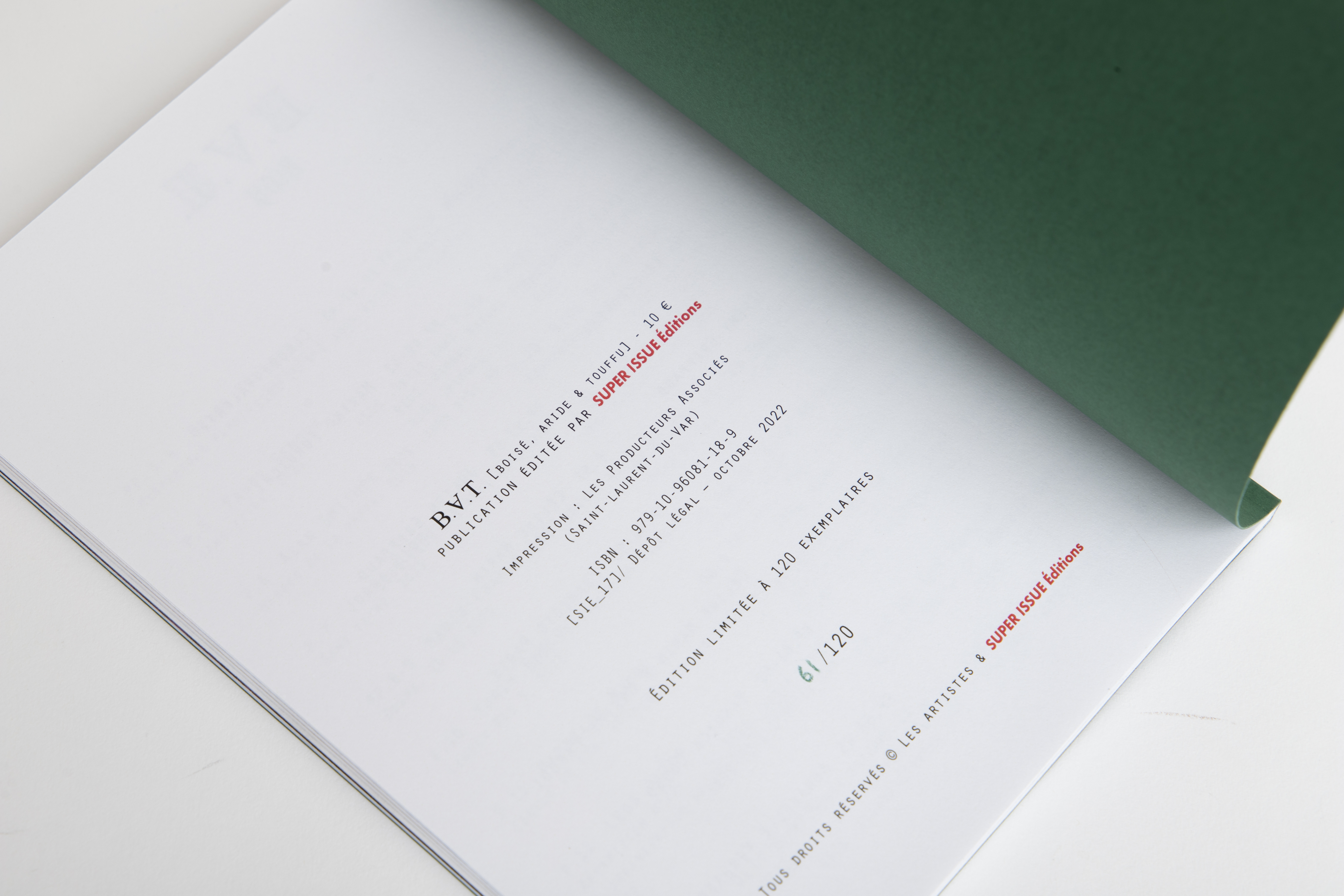 Finalist
Mostra Nacional de Jovens Criadores

Gerador
The National Exhibition of Young Creators is the most important and extensive program to stimulate creation by young artists in Portugal since 1997. 25 years after its start, the National Exhibition of Young Creators celebrated this initiative with one of the most innovative editions ever, through a 3-day festival that took place in Almada from December 1st to 3rd, at the Municipal Forum Romeu Correia and also had a hub at Centro Cultural e Juvenil de Santo Amaro. More than 100 creators, from 15 different artistic dimensions, were called to participate in the MNJC, through the exhibition or public presentation of their works.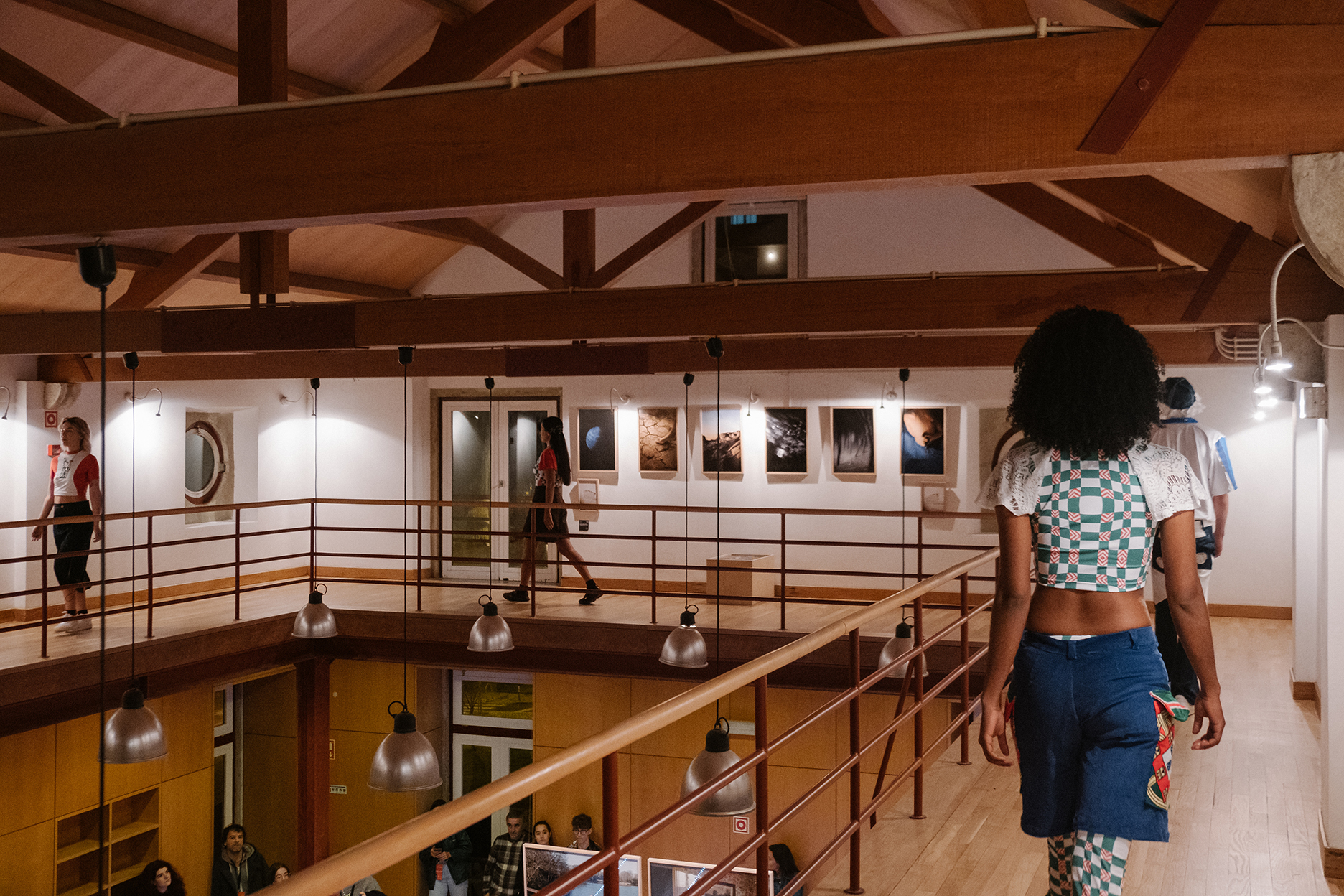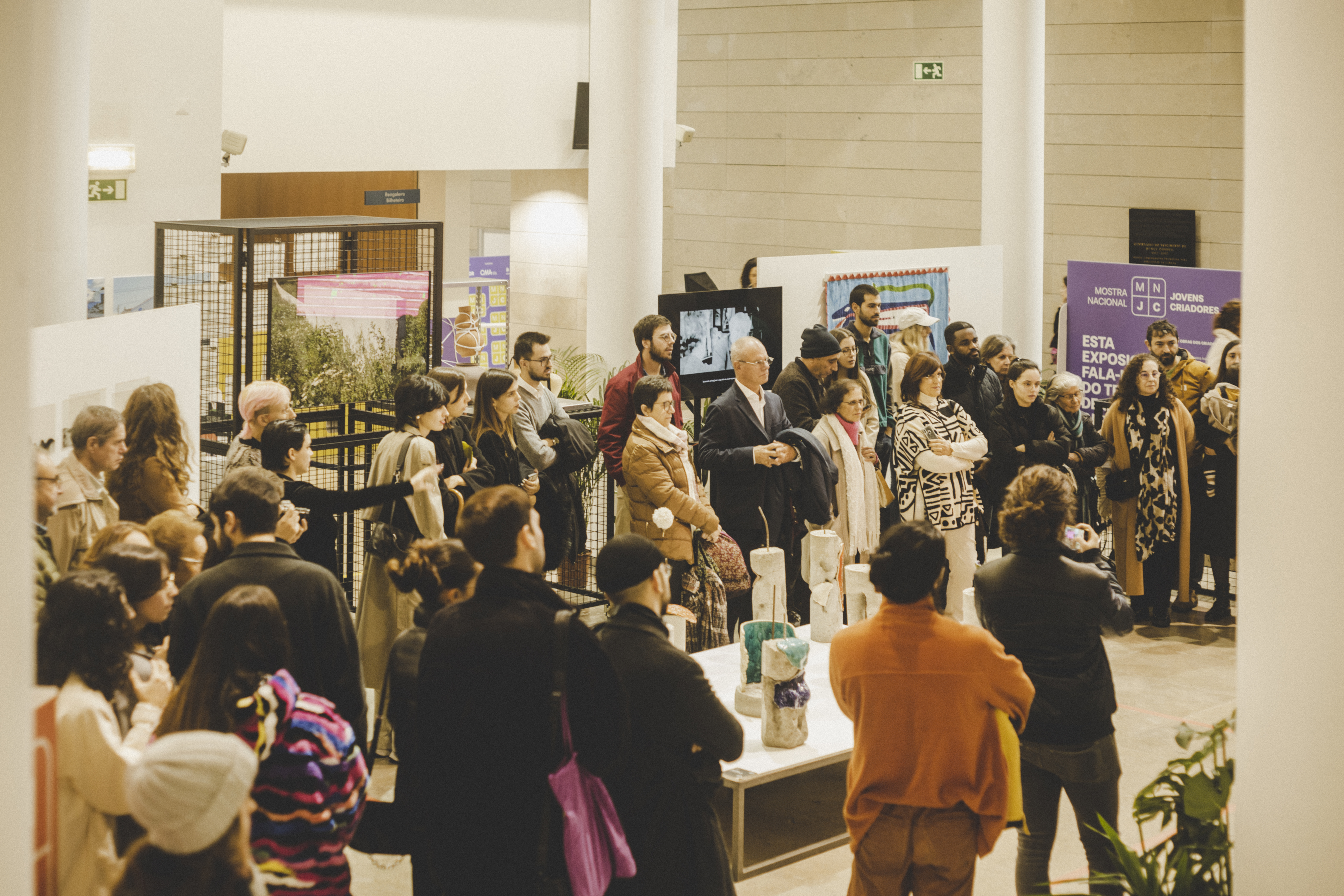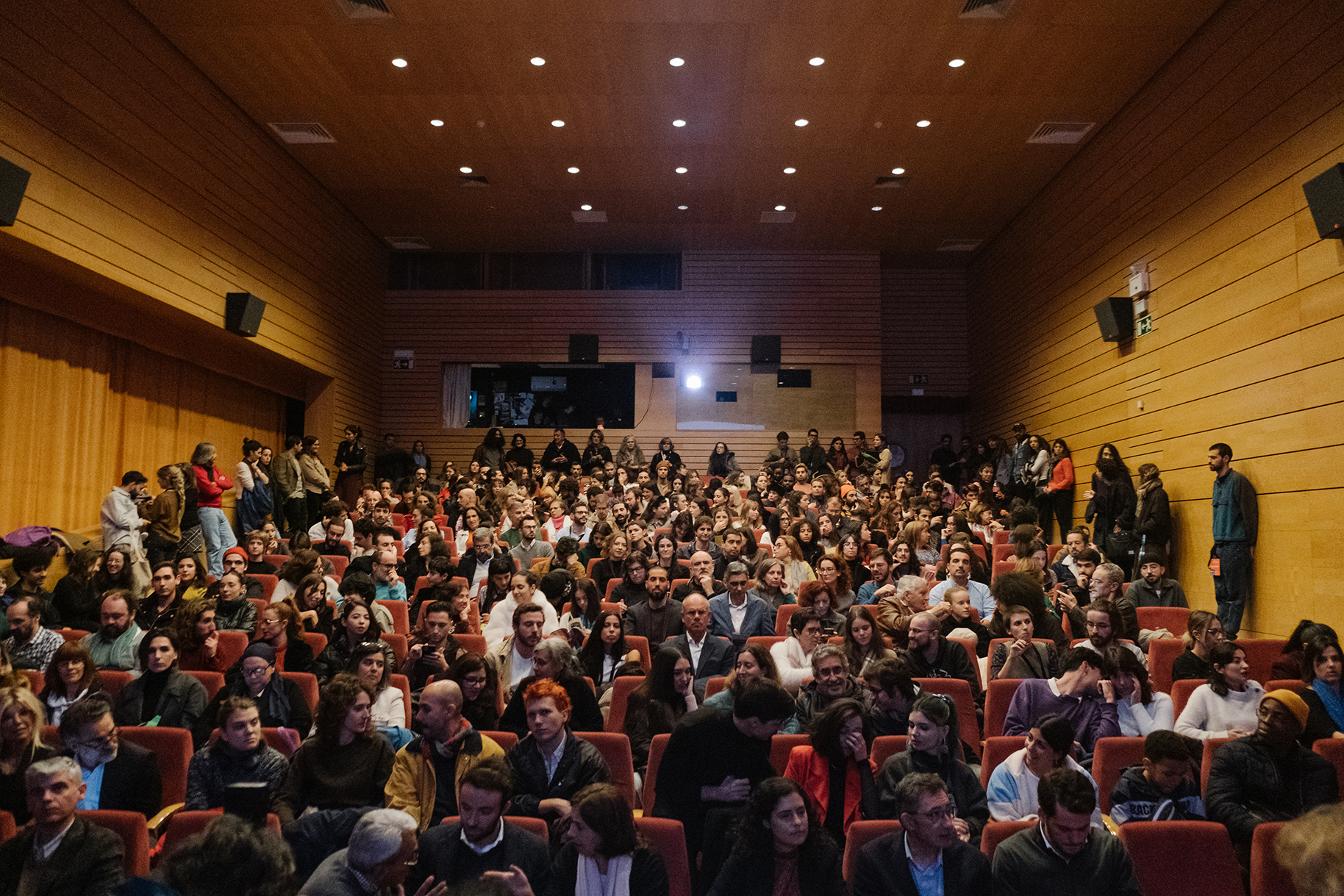 Publication
"And the shape of things disappeared for a while"

ZERO.NINE Magazine
ZERO.NINE is a visual magazine showcasing contemporary photography alongside articles, insights and stories. We work into three main categories – Identity, Culture and Places.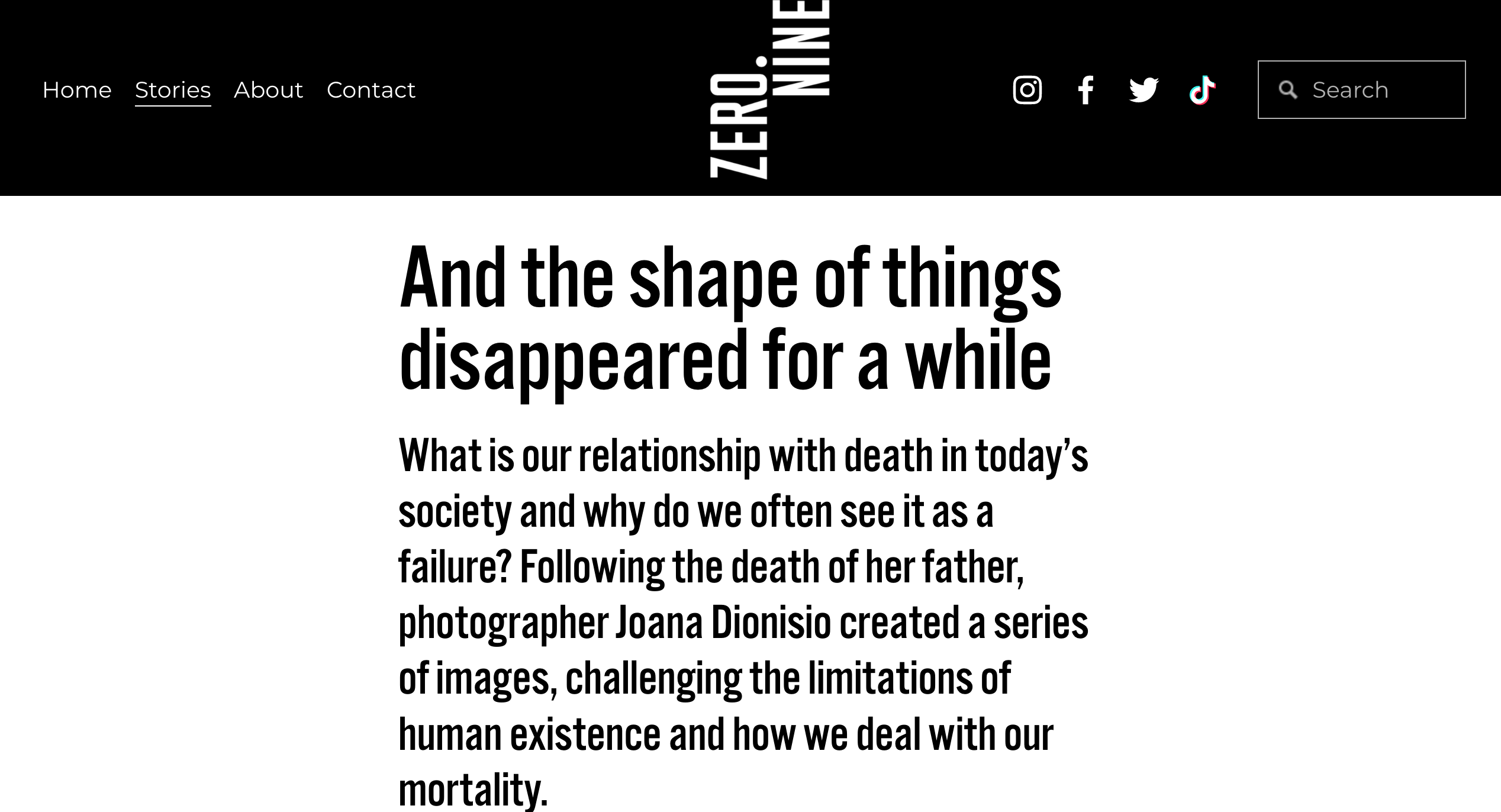 Publication
Critique by Francisco González Fernández

ADFPhoto


ADFPHOTO is a site where you can find information, news, and a personal reflection on Photographic Culture.
It is a place, not commercially or industrially linked to anything or anyone, where the author's vision and perspective on Photography is displayed and expressed.
It is a space edited and kept alive by Francisco González, an independent curator with over 30 years of experience in different areas of Photography.





Publication
Angels, Issue number 1, 2022

Healthline Zine
Healthline is driven by an ineffable belief in healing. run by a staff who works to promote stories of illness, loss, and pain, healthline hopes you find solace in our art & a home in our community. so stick around and explore the messy & beautiful of illness, healing, & hope with us.





Fresh Eyes 2022
Book presentation

04.11.2022 - OFF Bratislava

10.11.2022 > 11.11.2022 -Polycopies Paris








Raízes Vinculadas
Group Exhibition

Estação Viva

29.09.2022 > 13.10.2022



The Estação project is being explored with the aim of promoting the work of national and international artists from various artistic areas, by holding several exhibitions and offering the municipality of Estarreja access to current cultural projects, while also ensuring the quality of the works showcased, from emerging artists in the artistic scene. This project provides a unique opportunity for residents in the parish and surrounding areas to consume art for free.

Fresh Eyes 2022 - book launch
14.09.2022 > 18.09.2022

Haute Photographie Amsterdam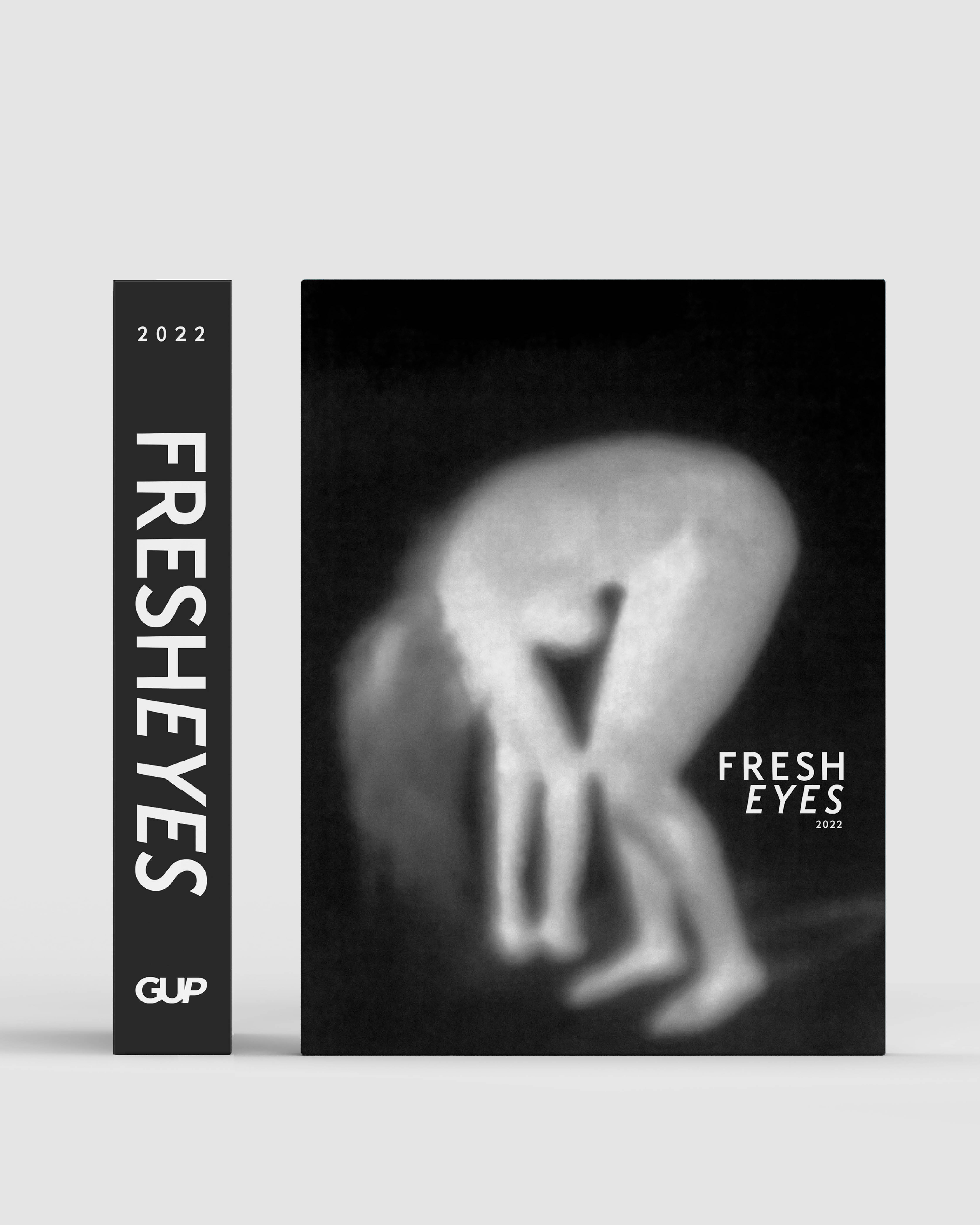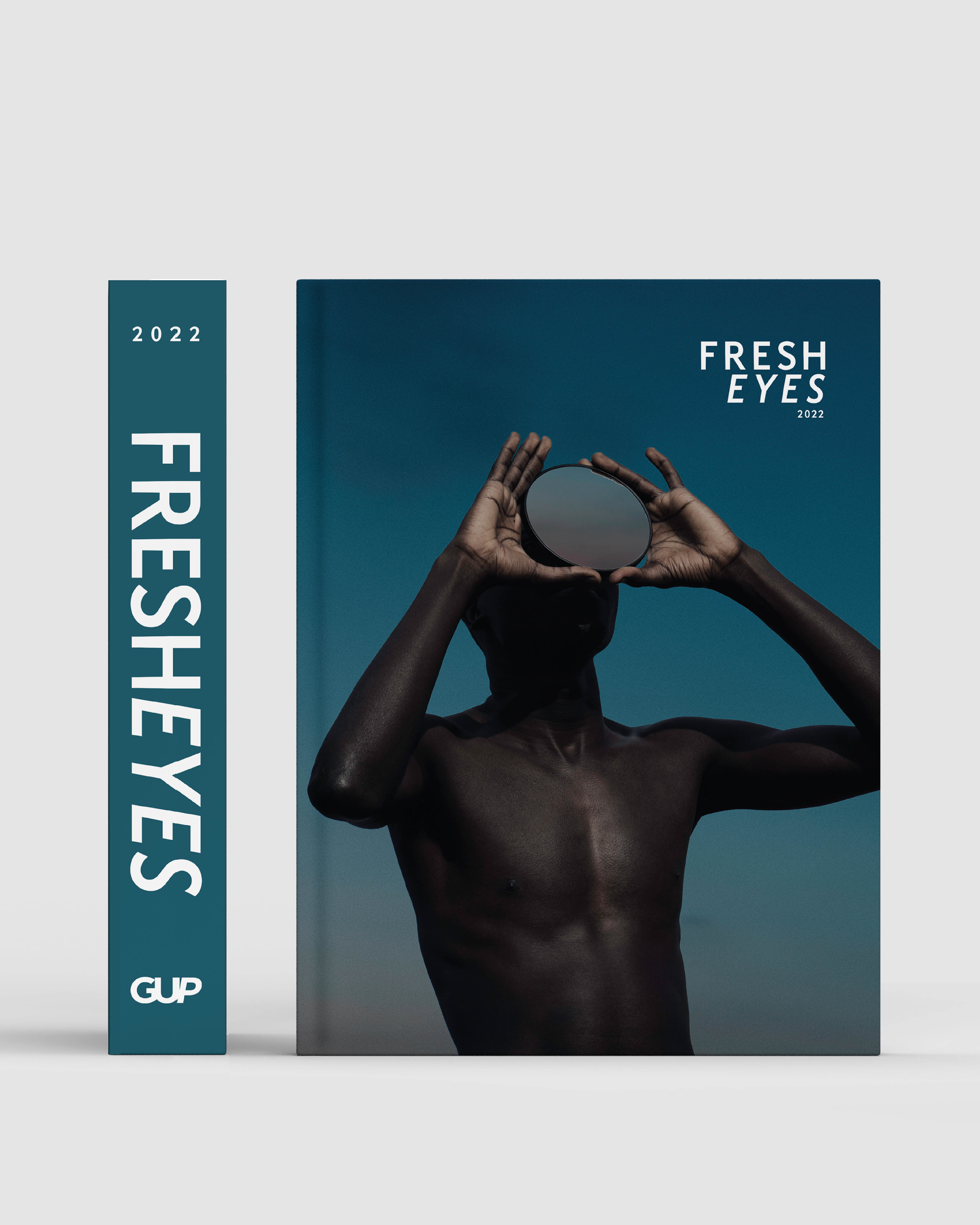 Open Exhibition Catalog
Publication

Loosenart






Mostra Collettiva Fotografica, Video, Visual Design
Curated by Loosenart

Millepiani, via N. Odero, 13 Roma


01.09.2022 > 29.09.2022







Fresh Eyes Talents 2022 edition
Selected

Gup magazzine
Since 2019, FRESH EYES has celebrated the best photography talent in Europe. It is a guide book presenting the greatest 100 emerging image makers the continent has to offer. Powered by GUP Magazine, FRESH EYES brings talent to the attention of galleries, museums, commercial and photography agencies, media companies and institutions that work with imagery.
Each year our expert jury selects a fresh batch of upcoming artists from a diverse array of backgrounds — freshly graduated photography students and autodidactic photographers among them — all of whom are making their first foray into the exciting world that is photography. Whether as a collector, curator, publisher, fellow artist, or simply a photography aficionado, FRESH EYES is sure to provide you a compelling, varied outlook on the state of affairs in contemporary photography today, through the eyes of this exciting new generation of photographers.






Plano Frontal
Artistic residence

MDOC International Documentary Film Festival


29.07.2022 > 08.08.2022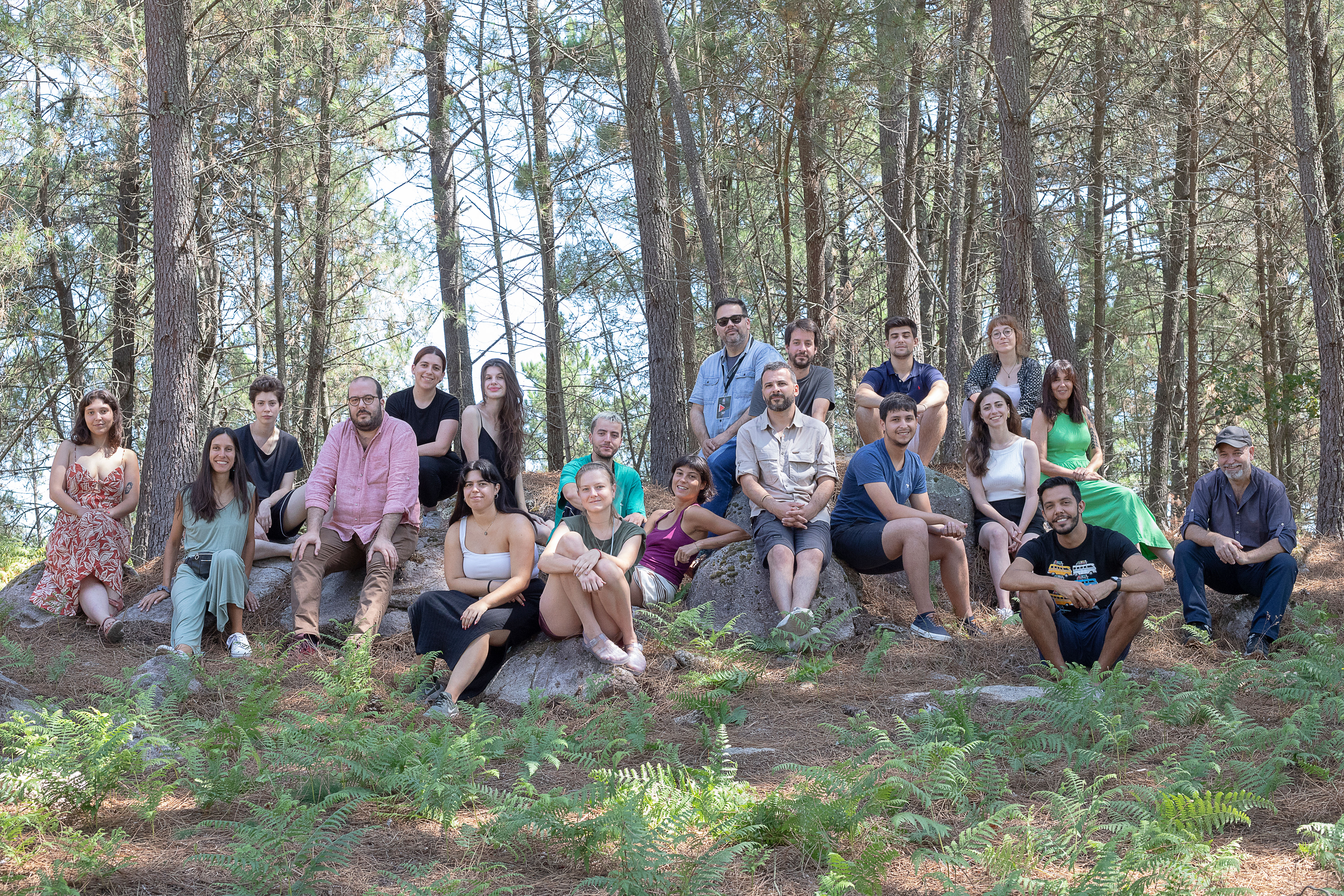 Margem
Group Exhibition

PB27 Gallery


21.07.2022 > 13.08.2022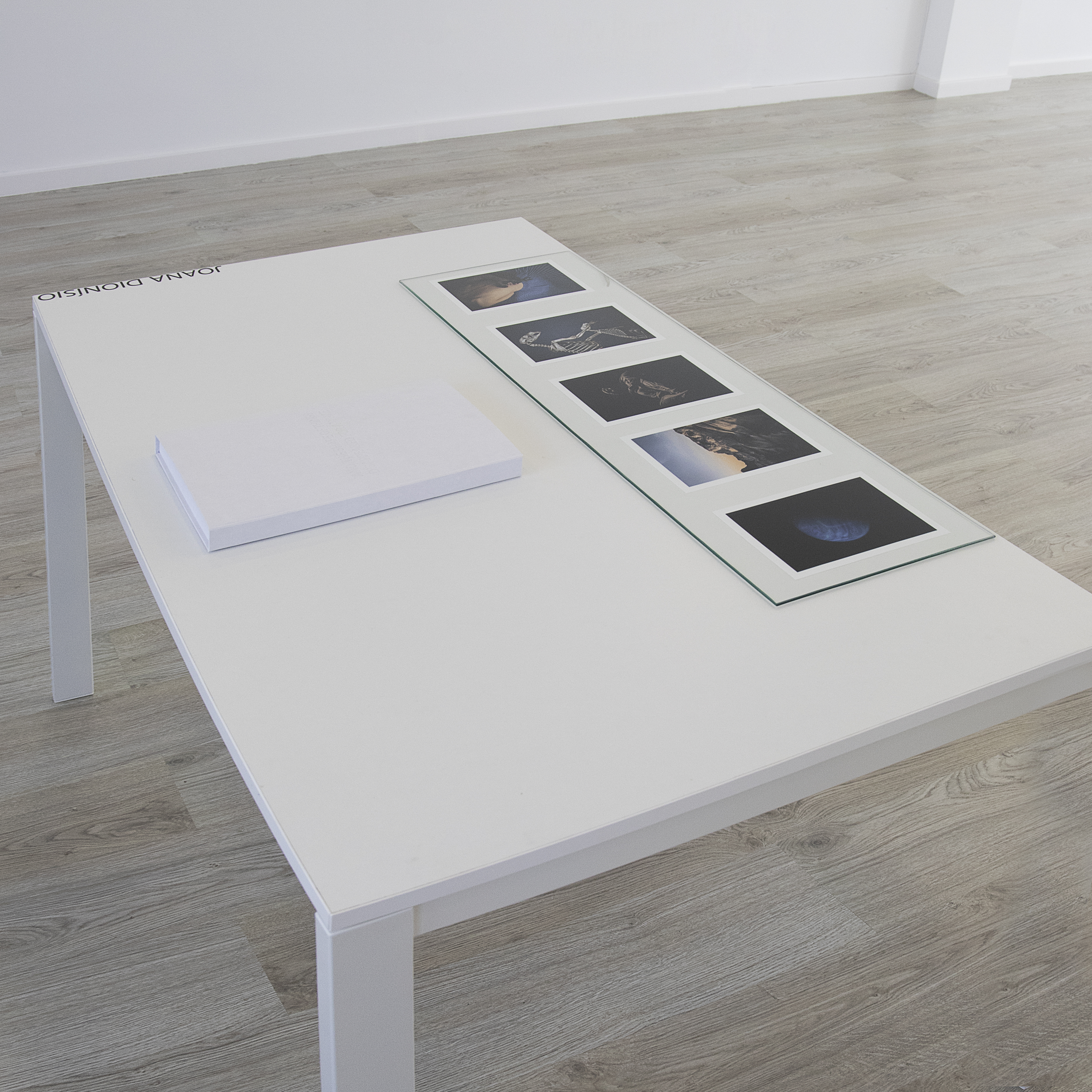 Rostos da Maré - Vidas em Rede entre Matosinhos, Vila do Conde e Póvoa de Varzim
Group Exhibition and book presentation

Mercado de Matosinhos - 28.06.2022

Centro de Memória, Vila do Conde - 07.07.2022

Centro Póvoa Empresas, Póvoa de Varzim - 14.07.2022


Project about three fishing communities that reflects the coexistence of people connected to the sea in these three places in the Porto Metropolitan Area.
It builds an interdisciplinary artistic practice, where photography, text, interviews, music and design coexist with the aim of raising the importance of the life stories of people with a personal and professional passion for the sea.
This project integrates a contemporary approach, in which two forms of photographic representation coexist that accompany the development of the history of photography, in these almost two centuries that it has existed: family or popular photography (as Liz Wells calls it, to avoid what she considers reductive in the popular term), which had an important contribution to the construction of photography and memory: and professional authorial and expository photography, which appears here with a contemporary interpretive intervention, carried out in the studio by five authors - photographers capable of live in contrast and harmony.

Olívia Marques da Silva
Photographers:
Helena Flores
Joana Dionísio
Luís Filipe Ribeiro
Olívia da Silva
Sérgio Rolando

Financiamento:
Norte 2020
Portugal 2020
Fundos Europeus Estruturais e de Investimento
Gal
P.Porto
ESMAD
Bind'ò peixe associação cultural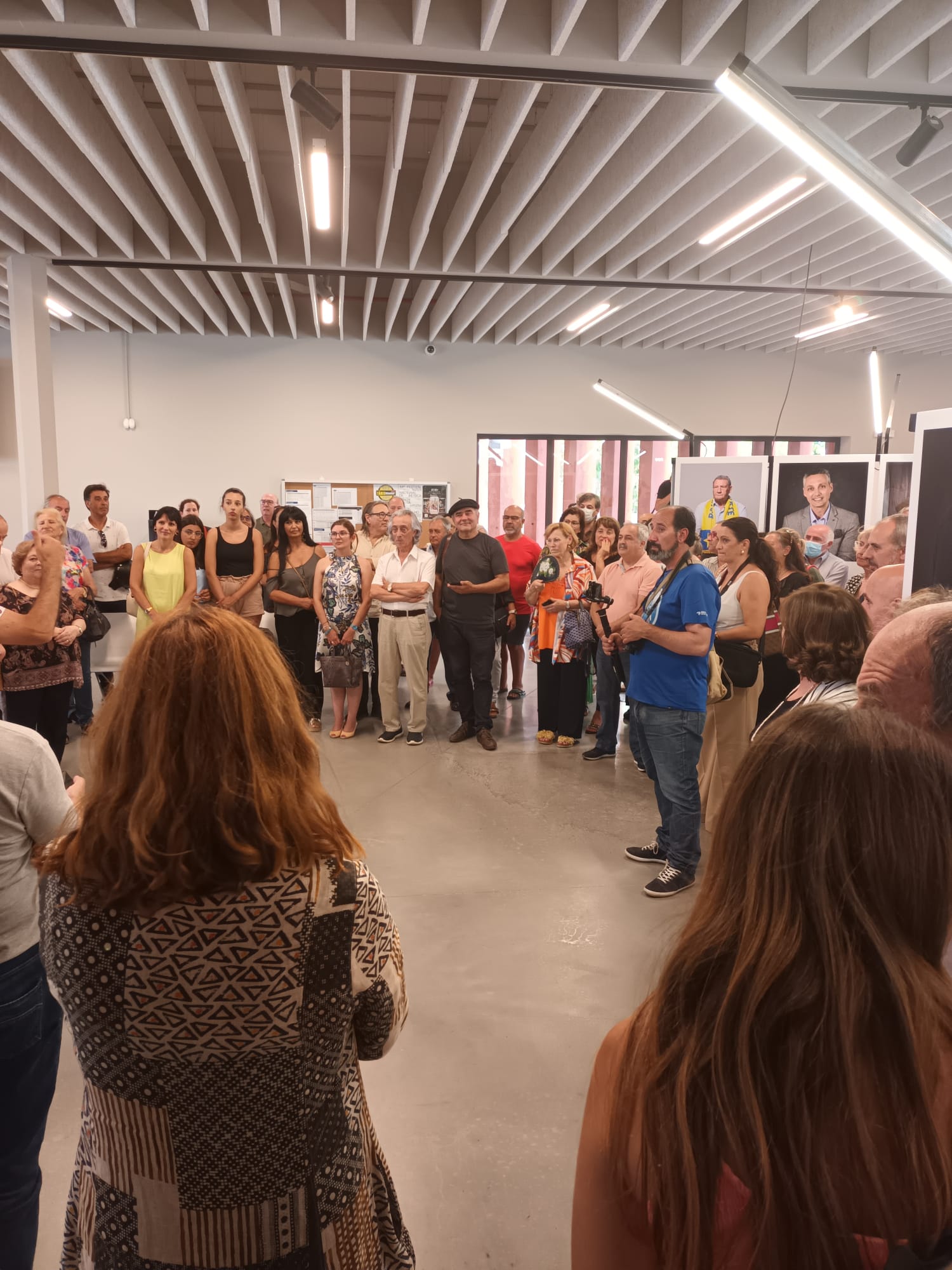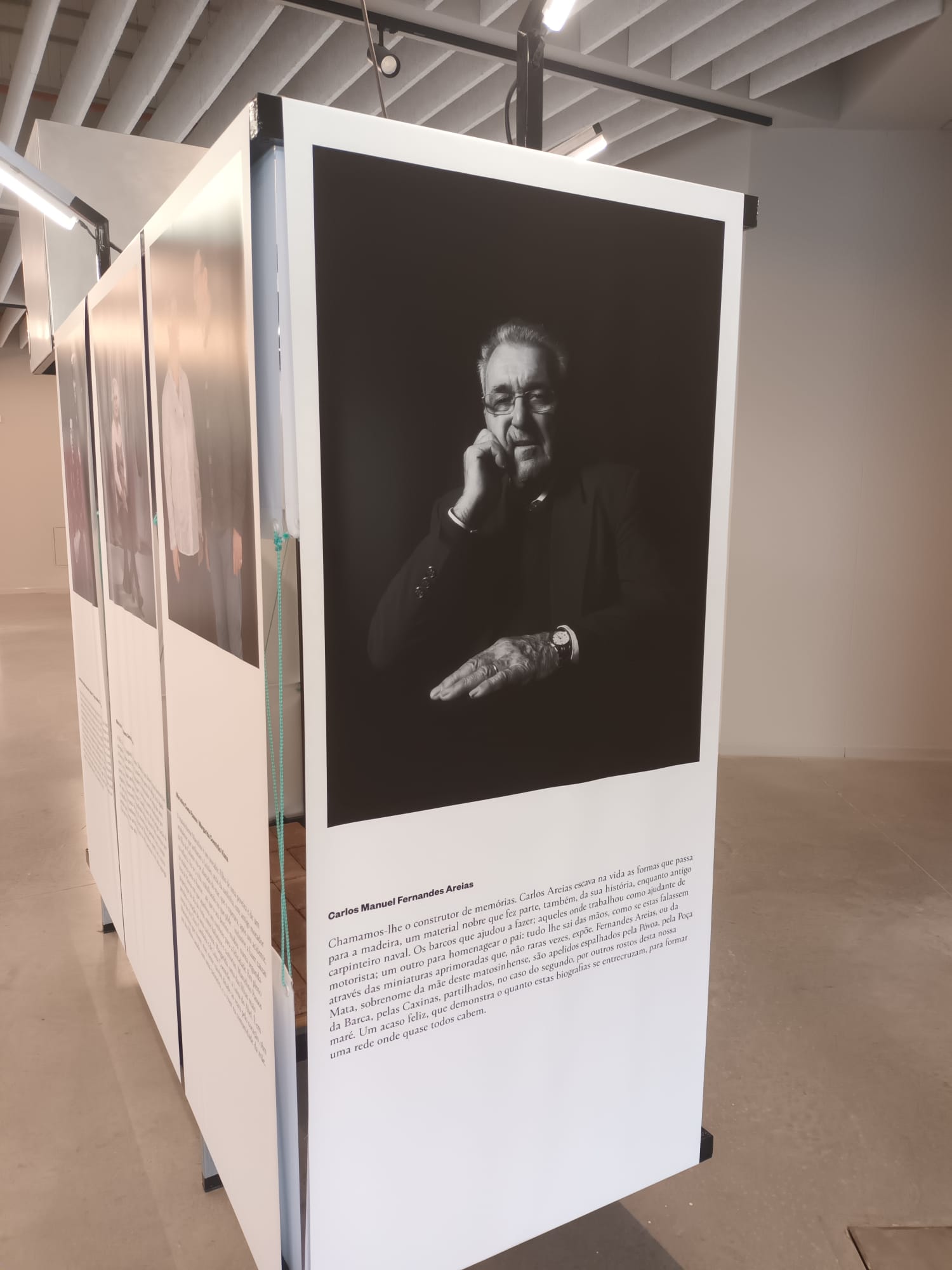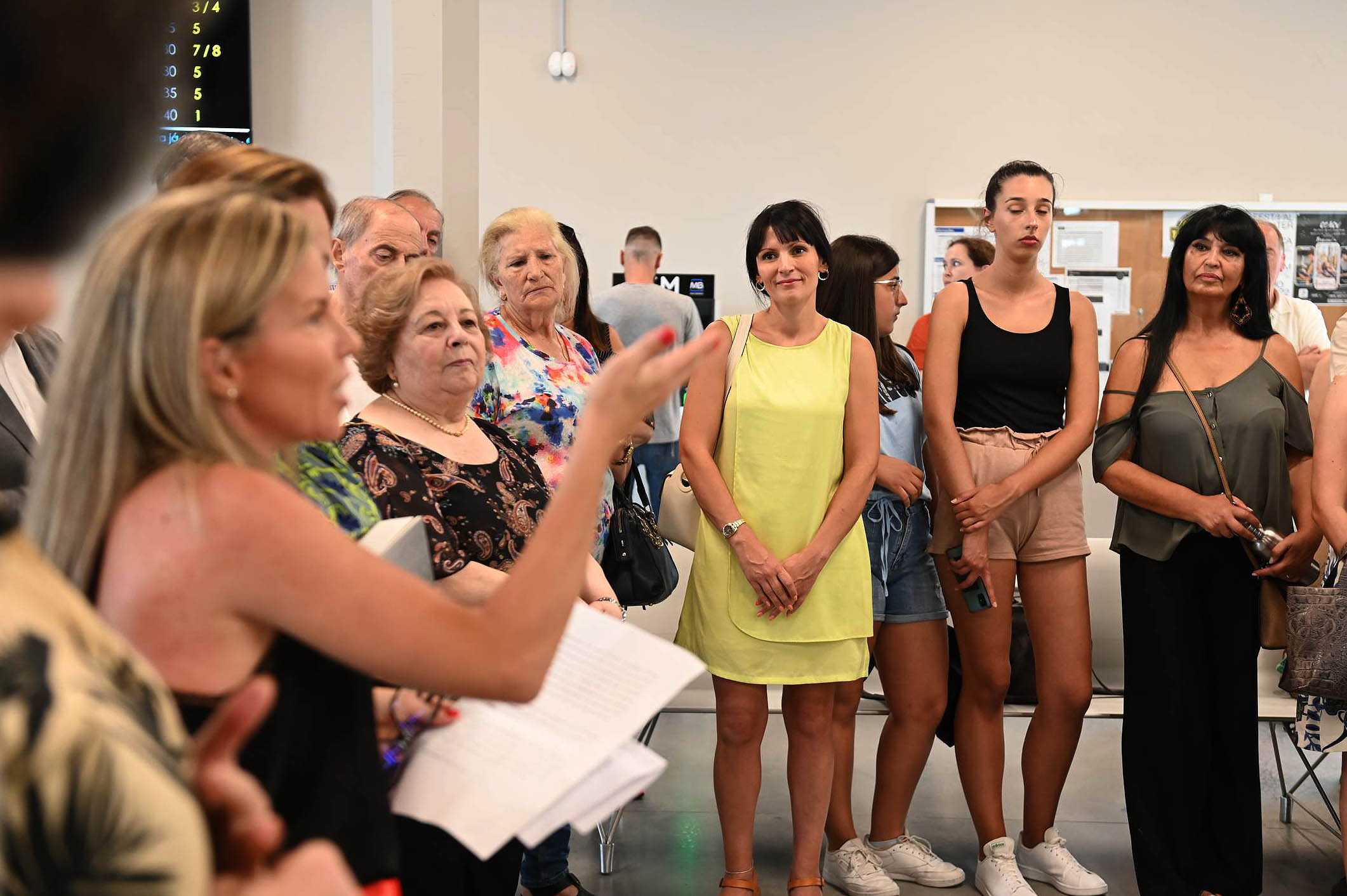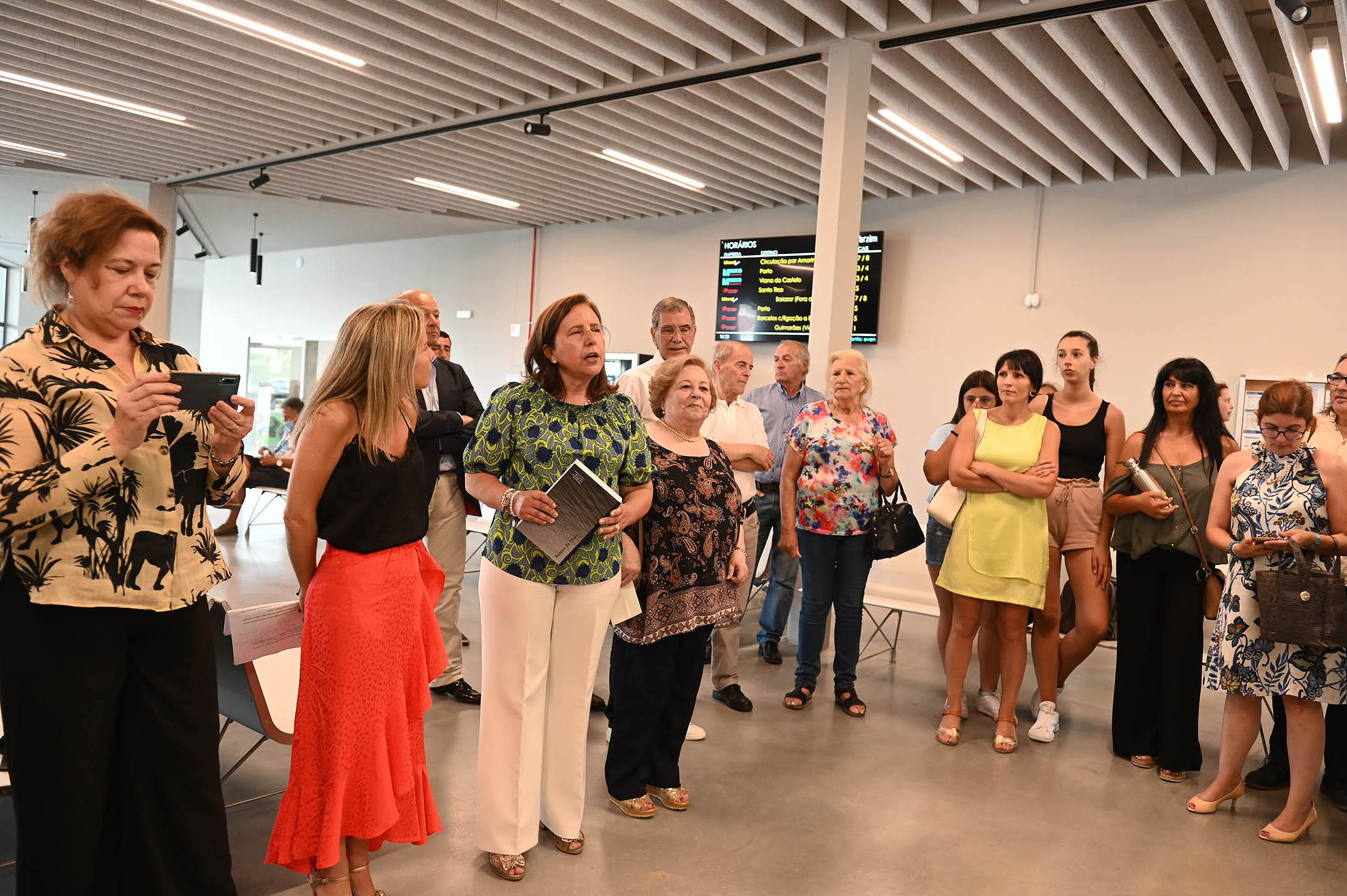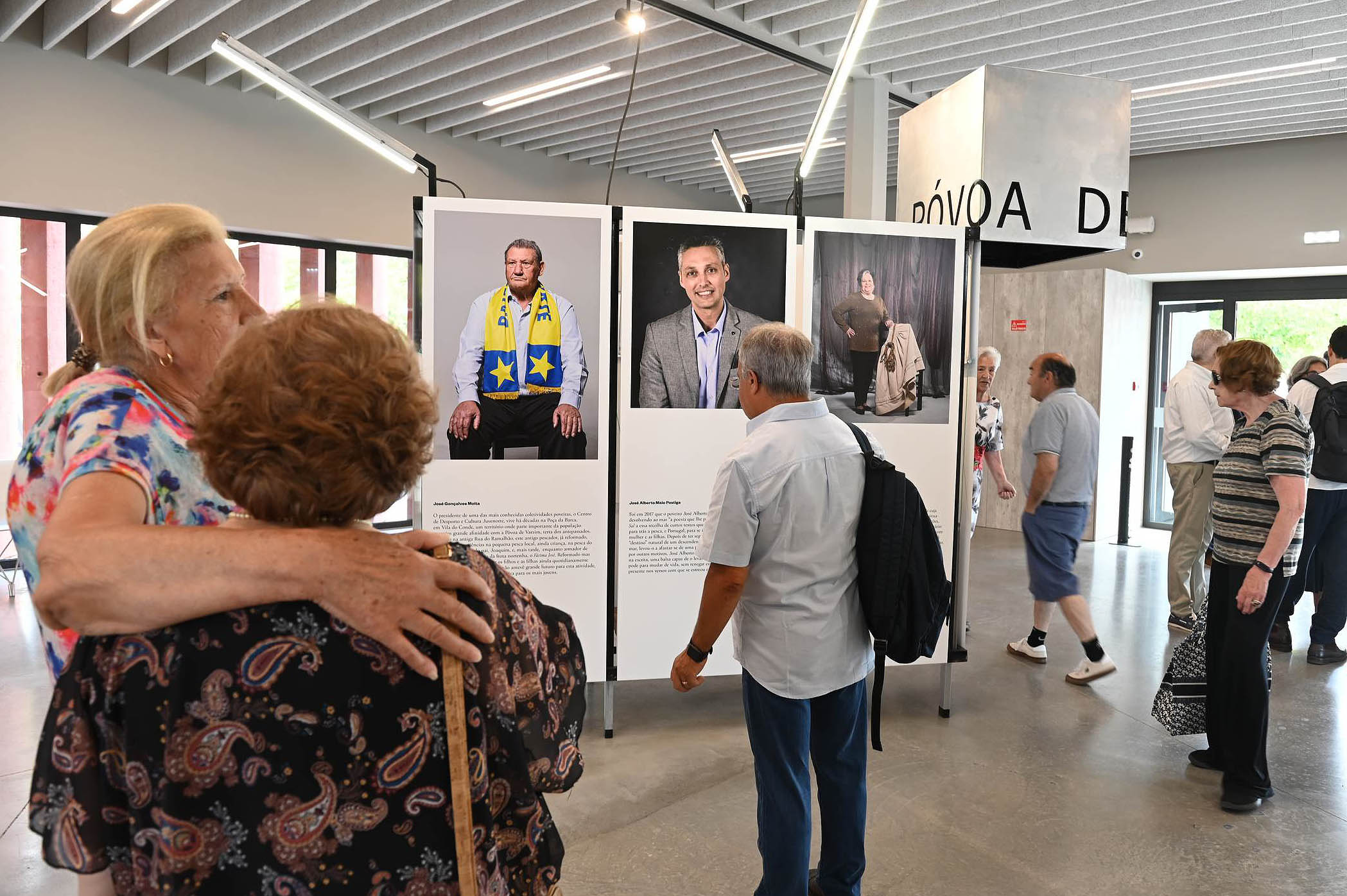 Remapear as margens: hipsografia do centro
Group Exhibition
Curated by Vitor Nieves

f/est Amarante - Festival Internacional de Fotografia


27.05.2022 > 03.07.2022

This exhibition is being held by invitation of the f/est Amarante photography festival, which in its first edition is centered around the theme of "Re-photography".
In the 1990s, when thinkers such as Robins, Manovich, and Mitchell predicted the death of photography, it would still be some time before we saw the changes in grammars and concepts, forms and depths of the medium. However, everything indicated that there would be a new paradigm that would lead us to a collective exercise in rethinking photography.
A slow period without parallel began, perhaps the most important in the history of photography, in which authors from all over the world would react to established academicism and, consequently, reflect on how to restart the paths of the image that were almost exhausted. They distanced themselves from the idea of capture and accumulation and delved deeper into the concept. Reusing images and re-photographing them would henceforth be a constant effort to re-signify our vision and existence here.
As we journey through the old Matias Factory, the different proposals of the artists create transitions between the personal and the political, making it difficult to distinguish what is strictly one or exclusively the other. This reminds us of the famous slogan "the personal is political", a phrase that became popular in the 1970s after the publication of Carol Hanisch's essay "The Personal Is Political", which, like this exhibition, seeks to highlight the connections between personal experience and large social and political structures. In short, through individual discourses that remap the margins, we arrive at a global discourse that rebalances and hypsographs a new center.
Vitor Nieves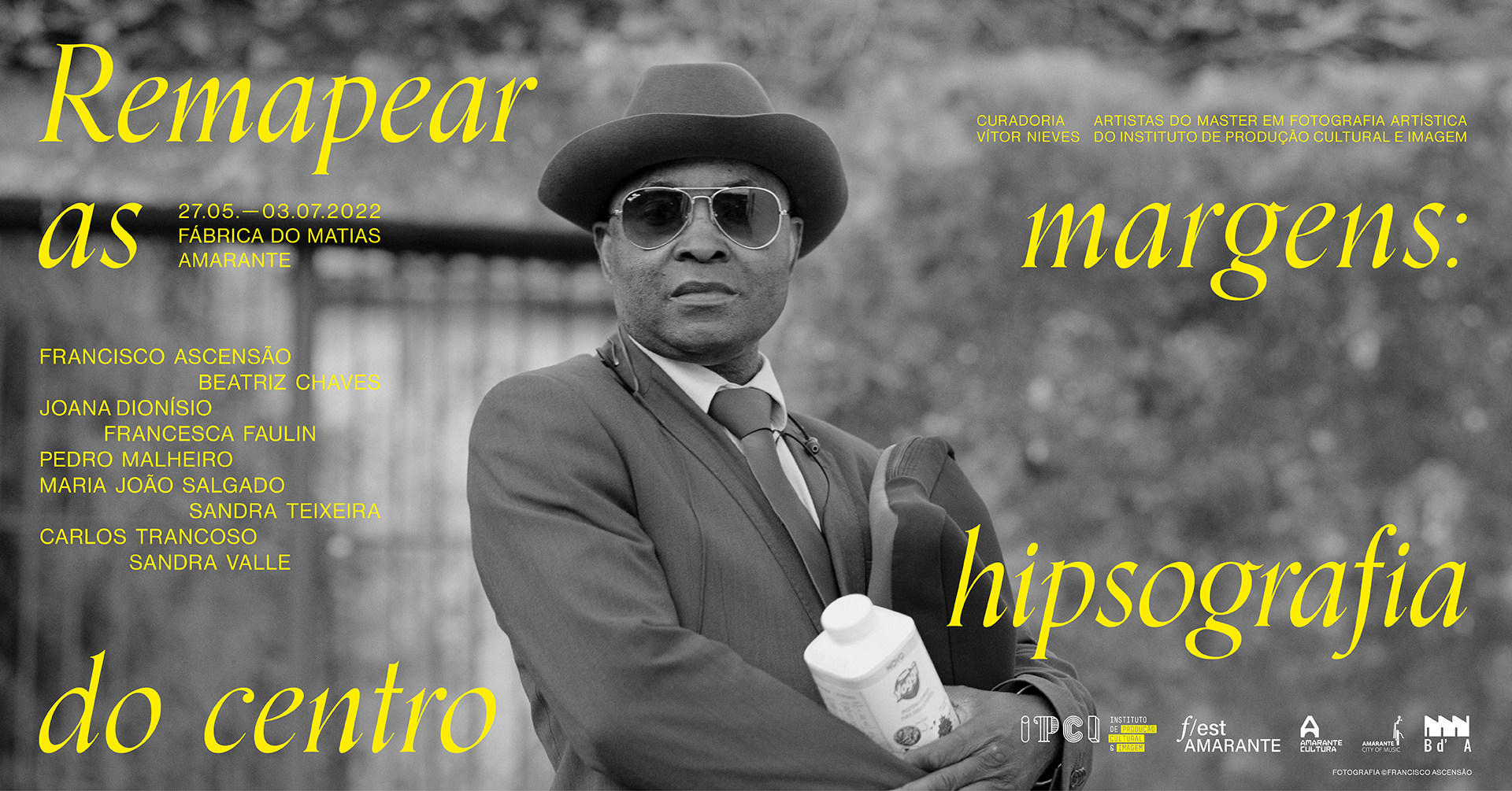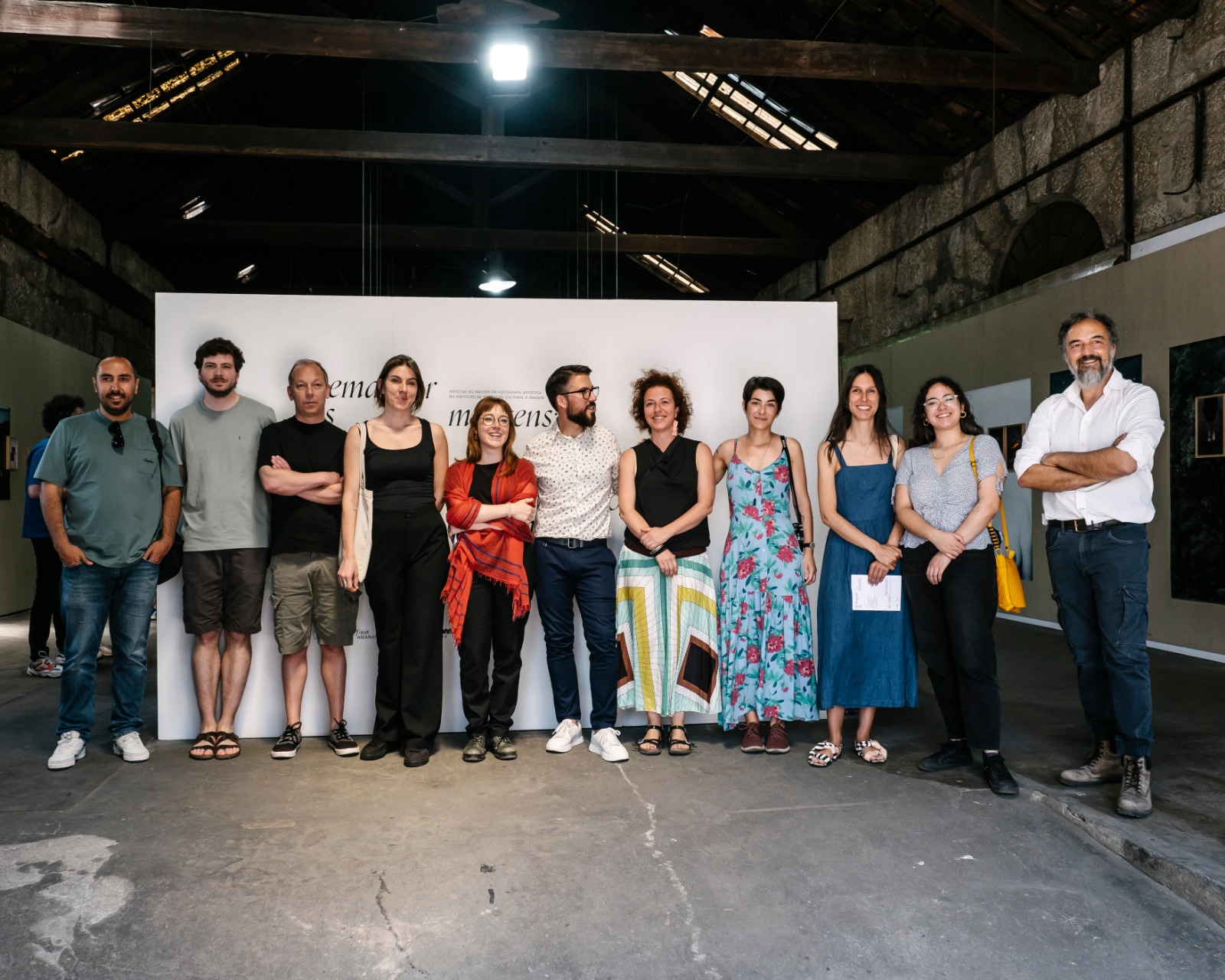 Margem
Group Exhibition

PB27 Gallery


18.06.2022 > 16.07.2022

06.05.2022 > 03.06.2022









05.01.2022 > 03.05.2022








And the shape of things disappeared for a while
Solo Exhibition

Galeria de Arte do Mira Maia Shopping

27.03.2022 > 29.04.2022












Portfolio review with Jim Goldberg and Alessandra Sanguinetti
Encontros do olhar, IPF

Selected






Interview
Sola journal

Online interview

An artist-led platform facilitating exploration and conversations within contemporary visual art, both online and in print.
SOLA is a platform founded by Alice Oliver to provide a space for emerging visual and photographic artists to allow for collaboration and creative exposure to positively influence the spectator and encourage growth through platforming under-represented creatives.






Expanded photography - Towards a collective reinvention
Ágora
Curated by Esteban Pastorino

Online group exhibition
Experimentalphotofestival is a non-profit cultural association based in Barcelona, Spain, whose objective is to create, promote and disseminate experimental photography in all its forms and throughout the world. It is responsible for the organization of the Experimental Photo Festival and the Ágora, school of experimentation.




Superpresent Volume 2, Issue number 1 - Winter 2022
Goupi Publishing
Editor: K. A. Clement

Publication
The name Superpresent conveys multiple meanings. It could be something very much in the here and now, or something beyond the present state of being or thinking, or something surreal, or it could simply be a great and wonderful gift. In this sense, we seek to present poetry, essays, short stories, and visual arts that are compelling and in someway represent an aspect of the super present.






And the shape of things disappeared for a while - Dummy

Lisbon's photobook fair 11th

IPCI
26.11.2021 > 28.11.2021







Thonet 24

Group Exhibition - Jov'arte | Bienal Jovem 2021

Galeria Municipal Vieira da Silva
16.11.2021 > 12.02.2022



Biennial competition promoting cultural creation and valuing young creators, in which all finalist works are presented in an exhibition and the three best works are awarded a cash prize. The winner is also invited to exhibit this and other works in a municipal space.






And the shape of things disappeared for a while

Encontros da imagem - International photography and visual arts festival 2021

Curated by Vitor Nieves
CAAA - Guimarães
17.11.2021 > 31.11.2021


Encontros da Imagem, with more than thirty years of existence, is a non-profit cultural association that promotes annually an International Photography and Visual Arts Festival in the city of Braga, Portugal. The festival celebrates classic and contemporary photography and visual arts in general by showcasing emerging and established artists.







Sentir ... Mais do que um Porto

Group Exhibition - APDL

Porto de Leixões
9.11.2021 > 10.11.2021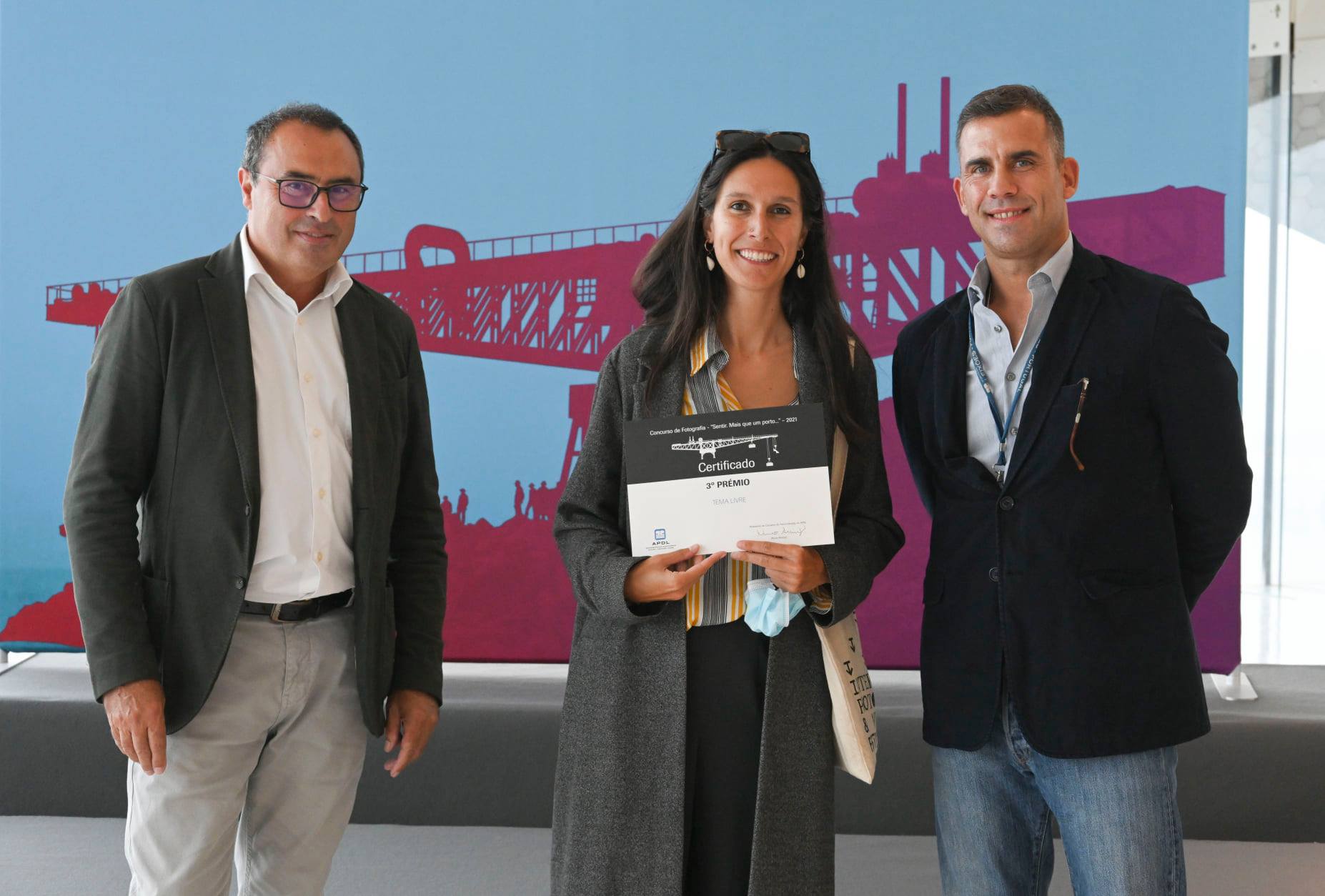 09.11.2021 > 10.11.2021